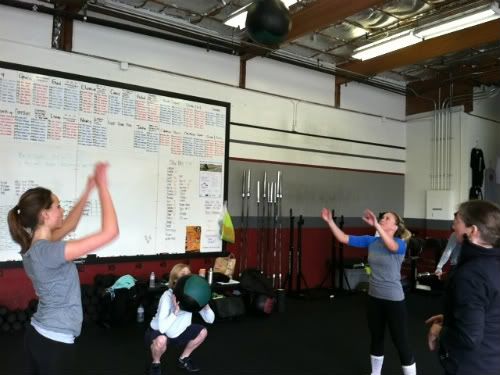 A little warm up fun with the 10a.m.
If you have not already, check out the 60 minutes piece on this evil little disaccharide.
Workout:
5 Rounds:
10 Hang Power Snatch (65/95#)
400m Run
Programming: Gary
Jill McCormick, Physical Therapy director of SOL Santa Cruz will be running free movement pattern assessments with the FMS system.  She will be in the gym Saturday, April 14th, sign ups are in the gym.  This is an amazing opportunity you do not want to miss out on.
"The FMS is a ranking and grading system that documents movement patterns that are key to normal function.  By screening these patterns, the FMS readily indentifies functional limitations and asymmetries.  These are issues that can reduce the effects of functional training, physical conditioning and distort body awareness."  - Jill McCormick