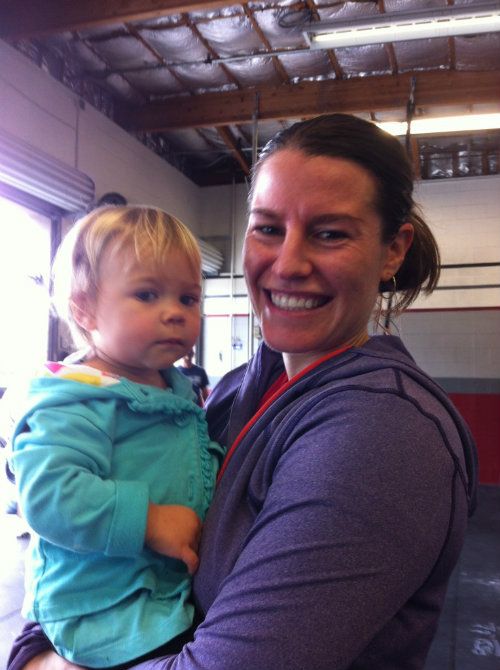 A special visit today from Heather and Myla. One cute little girl who looks a little like Daddy.
Workout:
Bench: 5x3
3 rounds: 2 min AMRAP: 9 DB push press (40#/30#) 1 rope climb 1 min rest 2 min row for meters 1 min rest
Programming: annie
7am only this Saturday. Come on down to the Affiliate Cup at Crossfit Santa Cruz, it's going to be a blast!