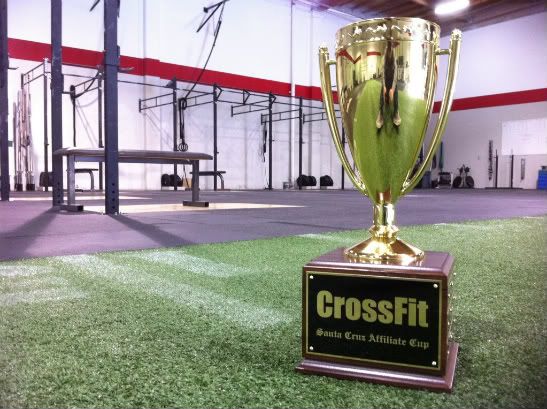 The 3rd Annual Santa Cruz County Crossfit Affiliate competition is here! The gym will be closed all day tomorrow so come on down to Crossfit West tomorrow between 8:30 and 3:00 p.m. and support our teams. Good times to be had, good luck to all the teams!Workout:
Four Rounds:
90 second row for meters
30 second max push up
rest 2 minutes
then....
AMRAP in 8 min:
200M run
10 GHD sit ups
max toe to bar
score is toe to bar
Programming: Annie
NO CLASSES TOMORROW SATURDAY OCTOBER 22nd
CFSCC would appreciate your input to develop our gym. Please take a few minutes to complete this 

SURVEY

.  Thank you!!