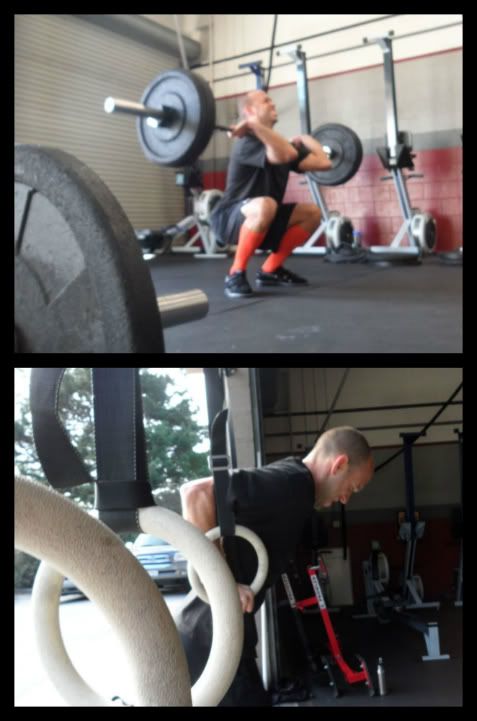 Greg Andrews moving as he usually does, beautifully, through Elizabeth. Workout:
Elizabeth
21-15-9
Squat Clean (83/135#)
Ring Dip
Programming: Annie
Slogan contest!
We want your ideas.  Come up with a slogan for the next batch of CFSCC T-shirts.  Whoever has their slogan chosen will win a free CFSCC T-shirt and have their brilliance enshrined on CFSCC apparel forever!!
Send slogan entry to helene@bouchard.com by February 21st