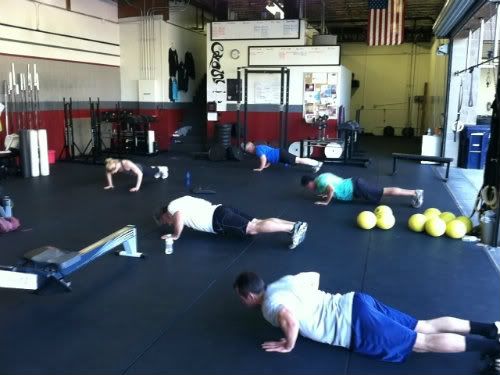 There are many staple workouts in Crossfit, famous for their remarkable difficulty. Fran, Helen and Nancy are a few that jump out. Outside of these and other benchmark workouts, what are some other staple workouts or movements you can think of? Anything with dumbbell thrusters? Row sprints? Tabata pushup seems like a good one, here's the 5p.m. class trying to accomplish the ever difficult low number hold.Workout:
Row 1000m
Rest  time it took to complete the row
Row 750m
Rest time it took to complete the row
Row 500m
Then,
full round tabata pushups and squats
Programming: Helene
This fundraiser will help support the operating costs of St. Jude's Hospital, which services children with cancer and other deadly diseases.

Please help us support this important cause.