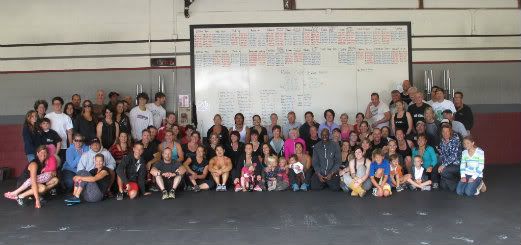 Thanks to everyone who came out today to support a worthy cause for a great man, Kelvin Nivens. To donate click the following link, support Kelvin.
***ATTENTION*** There will be no 6am or 4-7pm classes tomorrow.
Workout:
"Runny Cindy"
20 minute AMRAP:
400 meter run
3 rounds: 5 Pull Ups - 10 Push Ups - 15 Squats
Programming: Kelvin
If you are planning on going to The Games, purchase your tickets ASAP, word is tickets are going to sell out soon.